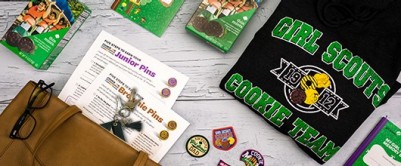 The year-by-year Cookie Entrepreneur Family pin collection is the latest addition to the Girl Scout Cookie Program—and was inspired by and designed for families just like yours!
Continue >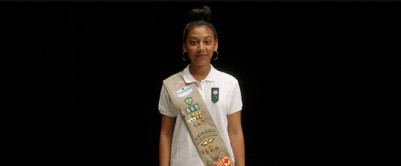 Whether your girl is part artist, part scientist, or part explorer, Girl Scouts is where she can pursue what she loves and blaze new trails. Here, girls take on leadership roles in a girl-led space and develop skills they'll use to make an impact. Watch the new video to see current Girl Scouts show the world they know who they are and what they're made of—they're all Girl Scout!
Continue >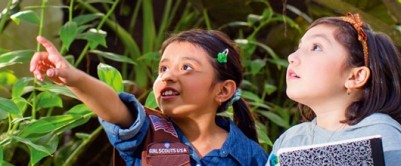 From the mightiest Daisy or Brownie to the most accomplished Gold Award Girl Scout, badges fuel girls' journey to success and beyond. And with 42 new badges in STEM and Outdoor activities coming in 2019, girls can choose from over 236 unique ways to lead their own adventure at Girl Scouts.
Continue >


PROUDLY SUPPORTED BY