WOW! Wonders of Water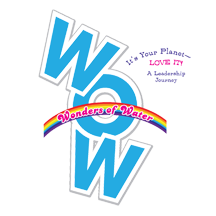 I can't wait to be a... WOW! Girl
 It's big. It's bold.
It's Girl Scouts!
and you belong in it!
Rainbows, wetlands and the underwater world await.
All you need for a fun, WOW! Girl Journey.
We are calling ALL BROWNIES (girls in grades 2 and 3) to dive in and be part of our WOW! Girl initiative. Whether you're a registered member or new to our organization, you and your daughter can join us in our journey to explore the Wonders of Water.
Girls will find out what they can do to protect water as we dive into cool water experiments and hands-on water fun. 
For information about the program contact us at wowgirls@girlscoutsfl.org
Make sure to visit our Council Calendar for upcoming WOW! Events
pH2O WOW!Girls Photo Contest
- Love, Save and Share Water - DEADLINE to register is July 25.
Calling all Girl Scout Brownies, for a Summer Water Photo Contest!
Grab your cameras and friends and show us your favorite water shots!
1 photo per girl can be submitted in one or both of the following categories:
A photo of your favorite body of water 
(example: wetlands, ocean, lake, spring, swimming pool, etc.) 
AND/OR
A photo of you participating in your favorite water activity (swimming, fishing, canoeing, drinking a cool glass of water, etc.)
Photo submission deadline is August 25.
Have fun and get creative! More details below.
Turn Off Your Water!
Girl Scout Troop 703 in Marathon, Florida called for people to "Turn off your water"
Program Funded By