Overview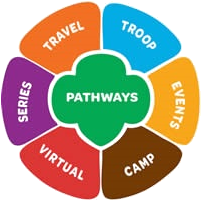 In Girl Scouting, there are six different pathways to leadership developed by Girl Scouts of the USA to meet the diverse needs of girls and adult volunteers in the 21st century. Girls are encouraged to customize their Girl Scout Leadership Experience through participation in multiple Pathways. Each Pathway is designed to ensure that girls are meeting the fifteen leadership development outcomes tied to helping girls discover, connect and take action in their communities. The National Program Portfolio (Journey books and the Girl's Guide to Girl Scouting) is the Girl Scout leadership development curriculum utilized in every Pathway.
2016-2017 Program Calendar

Troop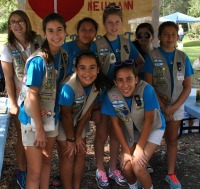 Troops are small volunteer-led groups of girls that meet in various locations throughout the year. Girls meet regularly under the leadership of adult volunteers, who have been trained by Girl Scouts of the USA on age-appropriate activities and leadership skills. They participate in girl-led, experiential-learning activities that enhance their knowledge of themselves, their values and skills to develop their leadership abilities and allow them to become advocates for themselves and their community. Enrichment activities such as completing Badges, Girl Scout Leadership Journey activities, Take Action projects, and the prestigious Bronze, Silver and Gold Awards are typically undertaken by girls in the Troop Pathway. Girls in the Troop Pathway typically sell cookies during the annual cookie sale to raise funds for troop activities, field trips, and Take Action projects. Most Girl Scouts participate in the movement through the traditional Troop Pathway.
Series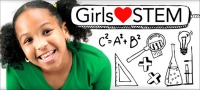 A group of girls that meets 3-20 times to explore a particular interest pertaining to a specific topic such as STEM (science, technology, engineering and math), the arts, environmental leadership, healthy living or financial literacy. The majority of Series Pathways is offered in collaboration with community partners.
The Girl Scout Council of Tropical Florida also offers a variety of programs designed to be delivered in the classrooms or for larger groups, assembly-style. School administrators and counselors may choose STEM (Science, Technology, Engineering, and Math)-focused programs, environmental leadership programs tied to the Forever Green initiative, the Uniquely Me! self-esteem strengthening program, and the Amaze! bullying prevention program.
Events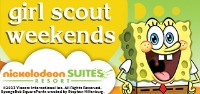 Events consist of a one-time only program, which often connect large groups of 50 or more girls.
Click the image for more info!

Camp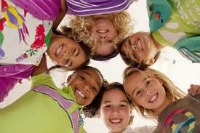 Environmental leadership opportunities and a variety of summer camp programs occur at several of our facilities: Camp Choee in South Dade near Zoo Miami, Camp Mahachee in Coral Gables, and Camp Little House in South Miami.
Travel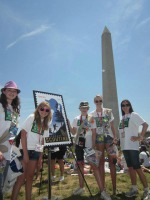 The Travel Pathway consists of chaperoned trips that empower girls to explore their state, nation, and world!
Destinations is a nationwide Girl Scout program for Cadettes and above. Councils and event sponsors host destinations trips. Girls apply for a specific destinations trip and meet other girls from across the country or around the world. Girls develop their leadership skills, learn new skills, gain self-confidence, and experience valuable service-learning opportunities.
Getaways are events that do not require the destinations application and have their own timeline requirements, which do not follow the destinations timeline. Most Getaways include events designed for troop travel.
Virtual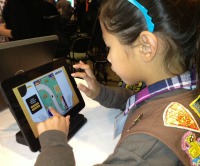 The Virtual Pathway consists of girls participating in interactive, high-quality program activities in a safe, secure, online environment supplemented by live events.
Programs Supported By: