Healthy Living
Whether they're hiking, trying a new sport, or preparing tasty, nutritious snacks, Girl Scouts enjoy many fun ways to lead healthy lives. Health and fitness have been part of Girl Scouting since girls ran foot races in 1912!
Find a Healthy Living Program or Event on our Council Calendar. 
Girl Sports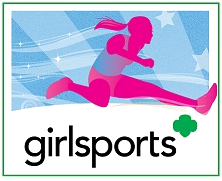 "GirlSports is one of the largest girl-sporting programs in the world. Girl Scouts believes that girls who compete on the playing field succeed and lead in life."
Volunteers and Girl Scouts at every age can make one stop on the For Girls site that takes them to all things sporty.
Learn more about the GirlSports Program here. Here, you'll find a variety of diverse material that relates to one of the most important aspects of Girl Scout life—getting up, active, and healthy, and playing the sports that make you feel great!
On the Move for Fitness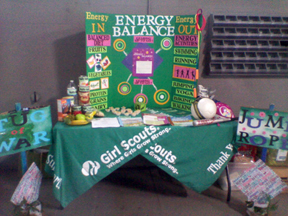 Every month mothers and daughters and invited to meet and greet and learn about Healthy Habits!
Join us at:
Woman's Park : 10251 W Flagler Street, Miami, FL 33174 
December 5th and starting January 2015 the Last Friday of the Month
6:30pm—8:00pm
Learn about energy in and energy out! Create healthy snacks, learn about super foods, engage in fun get moving activities, and much more!
Email info@girlscoutsfl.org for more information.
To learn more about the Girl Scouts Staying Healthy and Fit inciative click here.
Mental Health Awareness Patch