Nuts, Magazines & Candy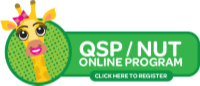 Fall Product Goes Digital!
The Girl Scout product program is the nation's leading business and financial literacy program for girls. The girls learn through the Fall product program activities are an important ingredient in the Girl Scout Leadership Experience. Girl Scouts use their earnings to pay for troop supplies, membership dues, uniforms/badges, and for their community service projects.
The Fall Product Sale is enhanced with products available for purchase Online with direct shipment directly to the customer! Yes, that means Magazines, Nut & Chocolate Items and coming soon To Remember This Photo keepsake items.  Now Troops and girls can earn more money this fall!
Girl Scouts provides experiences that go beyond selling items and lasts a lifetime!
Many Ways to Participate
The Fall Product Sale Program is comprised of great items with four easy ways to participate:
Online Magazine, Photo Keepsakes, & Online Nut Promises

Family and friends can once again place or renew their magazine orders online after receiving an email or Facebook message from a participating Girl Scout. New Photo Keepsake items such as photo books, cards, calendars and more. All items can be shipped directly to address of their choice. Get started today by simply clicking the Mag-PK-Nut Button above.

Nuts & Candy

Our fabulous selection of nuts and candy make it easy for Girl Scouts to meet their goal. 15 delicious items ranging from $6 to $8 are available and will be delivered in time for holiday celebrations.

QSP Magazine Catalog & QSP Address Booklet

Ask family and friends to support by ordering or renewing magazine subscriptions from a catalog of over 800 titles. Or complete the address booklet with names and addresses of far away family and friends for whom you do not have email addresses. Send them in and we do the rest!

Scout to Troop

Show your appreciation by giving the gift of reading or snacks to our Military Troops by purchasing a $6 nut, candy, or magazine unit. With help from the Forgotten Soldiers Outreach organization, Girl Scout Council of Tropical Florida will deliver your gift to military personnel.
Important Dates
Sept. 5. 2015     Fall Product Troop Training Webinar

Sept. 5, 2015   Fall Product Online:Live for girl personalization/emails

Sept. 9, 2015   Fall Product Troop Training @ All Souls Episcopal Church

Sept. 9, 2015   Parent Fall Product Webinar

Sept. 10, 2015   Fall Product Troop Training @ South Miami Little House

Sept. 17, 2015   Fall Product Sale Begins

Oct. 13, 2015    NutE & Closing Out Sale Webinar

Oct. 5, 2015      Fall Online Program: All emails sent (Send 12+ email to enter into drawing-Nickelodeon Hotel)

Oct. 16, 2015    Fall Product Sale Ends

Oct. 18, 2015    Troop Fall Product Paperwork due to SU

Nov. 18, 2015    Nut Delivery to SU's: North (tentative)

Nov. 19. 2015  Nut Delivery to SU's: South & Keys (tentative)
Fall Product Trainings & Webinars
Fall Troop Training (to register for webinars, click the link):
* To Register for these face-to-face trainings, e-mail Eva Prada at eprada@girlscoutsfl.org
Girl Resources
Troop Proceeds & Recognition
12% of Online Magazine & Photo Keepsake Orders Up until Oct. 31, 2015

10% of Paper Magazine & Photo Keepsake Orders

$1 per nut item: Online or Nut Order Card until Oct. 31, 2015

$1.50 for each completed Address Booklet
Additional Resources