The Girl Scout AcademicAfter-School Program
The Girl Scout Academic After-School Program, licensed by the Florida Department of Children and Families, and generously funded through grants by The Children's Trust, United Way, and Miami-Dade County provides tutoring and mentoring programs during the school year to approximately 175 girls and their siblings, from ages 5-10, or in grades K-5, from low-income migrant/farm worker families living in Florida City and Homestead.
The program, delivered at Florida City, West Homestead and Laura C. Saunders Elementary Schools, provides daily academic enhancement to foster literacy, math, science, and communication skills, along with family interactive experiences which enables children to successfully complete their school grade. The children are also able to participate in a spring break camp at the council's Camp Choee facility.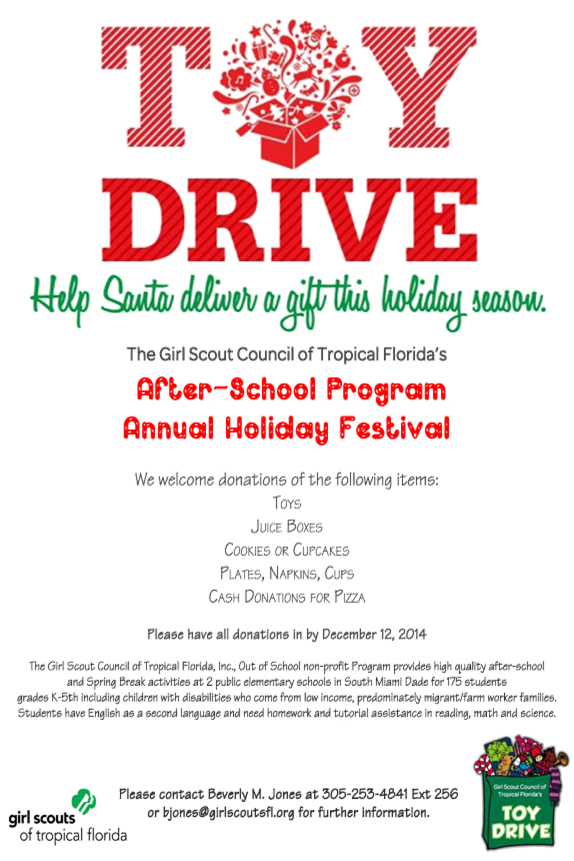 Contact
Beverly M. Jones, Director of Academic After School Program
bjones@girlscoutsfl.org
305-253-4841 x 256