Membership Details
Girl Scouts is the premier leadership development program for girls in the country, providing unique leadership opportunities not available through any other organization. Members pay an annual membership fee ($15) that goes directly to Girl Scouts of the USA. None of that annual membership fee stays locally within our council.
The additional $15 Council Service Fee (CSF) supports the operation of our local Girl Scout council the same way the $15 national membership fee supports the operation of GSUSA.
2013-14 – Girls will only pay a $15 GSUSA Membership Fee
2014-15 – Girls will pay a $15 GSUSA Membership Fee and
$15 council service fee to GSCTF
Girl Scout volunteer delegates from across the country overwhelming approved the Council Service Fee at the 52nd GSUSA National Council Session in November 2011. The delegates recognized the financial realities of operating a Girl Scout Council in today's economy and felt strongly that adding the CSF was necessary given the substantial value of the Girl Scout Leadership Experience.
Membership Contest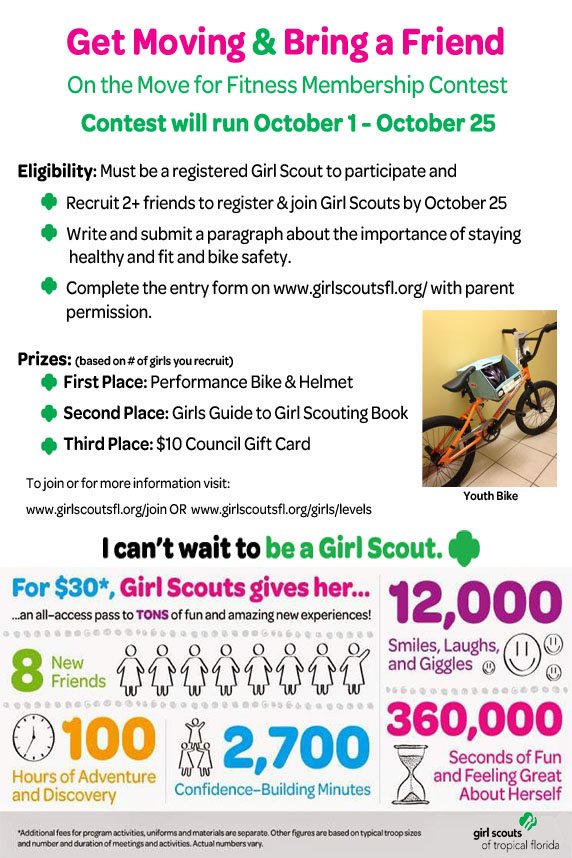 Girl Scout Levels