The Gold Award
Congratulations 2016 Gold Award Recipients!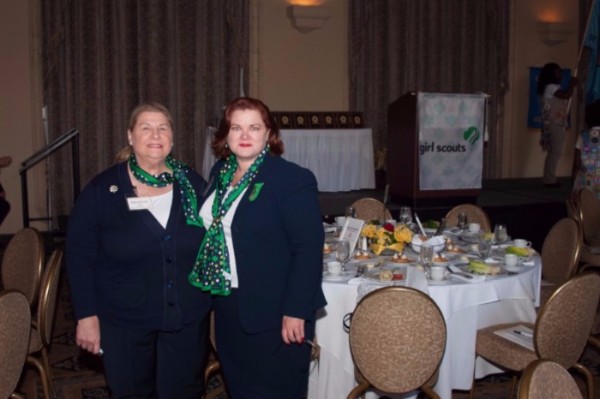 Congratulations to our 2016 Gold Award Recipients 
The Gold Award is the highest and most prestigious award that Girl Scout Seniors and Ambassadors can earn.  A project must involve a minimum of 80 hours and include the following steps: identifying an issue, investigating it thoroughly, getting help and building a team, creating a plan, presenting the plan, gathering feedback, taking action, and educating and inspiring others.  It is more than just a good service project – it encompasses organizational, leadership, and networking skills. The following are the projects of the girls who most recently have earned the Girl Scout Gold Award.
Mary Adams - Merrick House Self - Guided tour Project
Victoria Alonso - Watch Me Grow
Karina Alverez - Hearts on CPR
Diana Camelo - Blacksheep Family Picnic 
Gabriella Chebli - The Writing Circle 
Caitlyn Chong -Diabetes Awareness, Education and Support
Isabella Cooper - Sea Level Awareness Program (SLAP)
Sarah Corbishley - Maryknoll School Literacy Lab
Christina Cruz - Lifeshare
Kelly Culhane - Hearing Loss in Teens: An Alarming Trend 
Diana Dominguez - Animal Advocacy in the City of Doral 
Adana Garrote - My First View 
Jordan Glick - Bravery Bundles 
Olivia Herrera - Pretty Paws
Lauren Koeppel - New Clothing and Storage for Miami Rescue 
Jennifer Kurack - Fit Into Your Genes
Elspeth Kurzban -Le Jardin Community Center Painting Project 
Maya Lora - Writing Rainbow Instructive Workshops 
Nicole Miller - The Reading Corner for Kids 
Savannah Milton - Our Little Roses 
Cheyenne Mueller - iRead
Taylor Pearce - Let's Rodeo 
Victoria Pinter - Reflection Grotto for La Casa de Malta 
Cassandra Plunkett - Instrument Donation Drive 
Kristina Rodriguez - Kristina's Garden 
Natalie Salman - Water: It Changes Everything 
Valeria Sarto - Shorts for Sports 
Isabella Serratore - Teens 4 Oceans 
Courtney Sever - Taking Care of Your Home in South Florida 
Patricia Smith - #ProjectBenji
Sydney Spector - Helping the Homeless 
Hollis Stamatyades - Painted Wings 
The Girl Scout Gold Award represents the highest achievement in Girl Scouting. This prestigious award is earned by high school girls who complete extraordinary leadership projects that change our community, and sometimes even the world, for the better.
7 Steps to Make a Difference in the World
Identify an issue

Choose an issue that is important to you.

Investigate it thoroughly

Learn all you can about this issue.

Get help and build your team

Assemble a team to assist with your efforts and help you Take Action!

Create a plan

Determine the fundamental cause of the issue and the steps to solve it.

Present your plan and gather feedback

Submit your Project Proposal Form to the Girl Scout Council of Tropical Florida for approval.

Take action

Lead your team and execute your plan.

Educate and inspire

Tell your story and share your results.
Gold Award Benefits
Higher education and career

Distinguish yourself in the college admissions process.
Earn college scholarships.
Enter the military one rank higher.

Life skills

Be seen as a role model and distinguished leader.
Master time management skills.
Make the world a better place.

Community

Use your vision for change.
Tackle an issue, locally or globally.
Establish a lifetime network.
Create your community legacy by creating a sustainable solution to a problem.
Training Dates and Forms