Volunteer Resources
We recognize that the foundation of a successful Girl Scout program depends upon trained adult volunteers and know that you are taking time out of your busy schedule to lend your talents to our organization.
Camp Pathway - Basic Troop Camp Training
Planning Session:
Monday, January 5, 2015
7:00 pm-10:00 pm
Barbara Moore Program Center – Camp Choee
11347 SW 160 ST
Overnight Session:
8:30 am - Saturday, January 10, 2015 - Noon, Sunday, January 11, 2015
Camp Choee
11347 SW 160 ST
Participant must attend both sessions to be approved as camp trained.
Estimated cost of food and supplies: $25
During the planning session, participants will:
form patrols

review the agenda for the training
plan menus and divide equipment list
elect patrol leader
receive camp kaper assignments.
 During the overnight session participants will learn outdoor skills:
meal planning and preparation (involving actual cooking/clean-up

use of kaper charts
propane stoves
outdoor manners
how to dress for the weather
knot tying
knife safety
protection of the natural world
incorporate the Girl Scout Journeys into the outdoor program
To Register: call Sharon Krutulis at 305-253-4841, ext. 244 or email skrutulis@girlscoutsfl.org
Please Note: 
Please register at least 5 days prior to a course.  Courses will be cancelled if no one registers.  Early registration allows trainers and facilitators to be in contact with trainees, plan ahead and meet their needs.  

Any fees charged for trainings are used to cover the cost of food, printed materials, consultants, certifications, and/or supplies.

 

Registrations are processed on a first-paid, first-in basis.

 

Plan to arrive 15 minutes before the start of the course.  This will allow the course to start on time.

 

Dress for the weather and be prepared for air-conditioned rooms while attending courses.

 

Child care is not available.
Training
Virtual Workshops - Accessible 24 hours a day
Girl Scouting 101
This is a required course for Troop Leadership.
Password: aboutGS101
Council: Tropical Florida
Volunteering for Girl Scout Series & Events
An orientation for volunteers serving in Series and Events Pathways.
Password: volunteer
Council: Tropical Florida
Volunteer Toolkit Tutorial Part 1: Year Plan and Meeting Plan Overview
Girl Scout University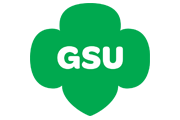 Girl Scout University provides leadership and professional enrichment to empower volunteers
and staff in the Girl Scout Movement.
Online course are also available!
American Red Cross Standard First Aid with CPR/AED- Adult and Child plus CPR –Infant CPR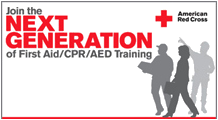 Train lay-responders to overcome any reluctance to act in emergency situations and to recognize and care for life-threatening respiratory or cardiac emergencies in adults, children and infants.  Provide the lay-responder with the knowledge and skills necessary in an emergency to help sustain life and to minimize pain and the consequences of injury or sudden illness until professional medical help arrives.  Space is limited.  First paid; first in.  Fee: $40
If the course is a one day course please bring your lunch, snacks and beverages.
TBD
American Red Cross Lifeguard Training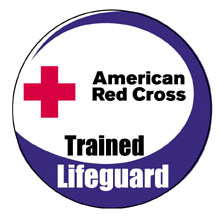 TBD
Council Contacts
Pauline Russell, Chief Mission to Market Officer
prussell@girlscoutsfl.org
305-253-4841 x 238
Maria Santos, Director of Volunteer Support Services
msantos@girlscoutsfl.org
305-253-4841 x 250
Sharon Krutulis, Adult Learning Facilitator
skrutulis@girlscoutsfl.org
305-253-4841 x 244
Forms