Volunteer Resources
Training
Virtual Workshops - Accessible 24 hours a day
Girl Scouting 101
This is a required course for Troop Leadership.
Password: aboutGS101
Council: Tropical Florida
Volunteering for Girl Scout Series & Events
An orientation for volunteers serving in Series and Events Pathways.
Password: volunteer
Council: Tropical Florida
In Person Worshops
Troop Pathway Module for Girl Scout Daisy, Brownie, or Junior Troop Volunteers
Pre-requisite: Online Girl Scouting 101
Thursday, March 13, 2014
Monday, April 7, 2014
Tuesday, May 6, 2014
Troop Pathway Module for Girl Scout Cadette, Senior, or Ambassador Troop Volunteers
Pre-requisite: Online Girl Scouting 101
Tuesday, March 18, 2014
Monday, April 14, 2014
Monday, May 5, 2014
Travel Pathway Planning Trips/Travel Etiquette
Thursday, March 20, 2014
Monday, April 21, 2014
Monday, Tuesday, May 20, 2014
Camp Pathway Basic Troop Camp Training
Participant must attend both sessions to be approved as camp trained.
Planning Session
Wednesday, April 16, 2014
Overnight Session
8:30 am, Saturday, April 26, 2014 through
Noon, Sunday, April 27, 2014
Descriptions, Locations, and Times
American Red Cross Training
Standard First Aid with CPR/AED- Adult and Child plus CPR –Infant CPR
Train lay-responders to overcome any reluctance to act in emergency situations and to recognize and care for life-threatening respiratory or cardiac emergencies in adults, children and infants.  Provide the lay-responder with the knowledge and skills necessary in an emergency to help sustain life and to minimize pain and the consequences of injury or sudden illness until professional medical help arrives. 
Space is limited.  First paid; first in.  Fee: $40
One session course
Saturday, April 19, 2014
South Miami little House
Two session course (must attend both sessions)
Tuesday, May 13, 2014 & Thursday, May 15, 2013 
Coral Gables Little House
Lifeguard Training
Interested in taking your Girl Scouts swimming? Through videos, group discussion and hands-on practice, you'll learn teamwork, rescue and surveillance skills, First Aid and CPR/AED and other skills you need to be the troops lifeguard.
$120 Class size is limited.  First paid; first in.
Prerequisites: Must be at least 16 years old and pass certain swimming requirements
Participants who complete the course will receive:
2 year First Aid and CPR/AED certifications
2 year Lifeguarding certification
Course length: 24 – 30 hours
Refresh your Lifesaving Skills at: www.redcross.org
April 21 – April 27, 2014 (Participant must attend all weeknight and weekend sessions.)
Camp Choee
Week Nights 6:00 pm – 10:00 pm
Weekend Days 9:00 am – 6:00 pm
Participant must attend all weeknight and weekend sessions.
Girl Scout University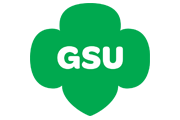 Girl Scout University provides leadership and professional enrichment to empower volunteers
and staff in the Girl Scout Movement.

Council Contacts
Pauline Russell, Chief Mission to Market Officer
prussell@girlscoutsfl.org
305-253-4841 x 238
Maria Santos, Director of Volunteer Support Services
msantos@girlscoutsfl.org
305-253-4841 x 250
Sharon Krutulis, Adult Learning Facilitator
skrutulis@girlscoutsfl.org
305-253-4841 x 244
Forms