Who We Are
The Girl Scout Council of Tropical Florida, Inc. is the preeminent local organization dedicated solely to all girls. Where, in an accepting and nurturing environment, girls build courage, confidence, and character. In partnership with committed adult volunteers, girls develop qualities that will serve them all their lives, such as, leadership, strong values, social conscience, and conviction about their own potential and self-worth.
Our Mission
Girl Scouting builds girls of courage, confidence and character, who make the world a better place.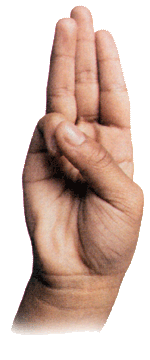 Our Promise
On my honor, I will try:
To serve God and my country,
To help people at all times,
And to live by the Girl Scout Law.
Our Law
I will do my best to be honest and fair, friendly and helpful, considerate and caring, courageous and strong, and responsible for what I say and do, and to respect myself and others, respect authority, use resources wisely, make the world a better place, and be a sister to every Girl Scout.
Who We Serve
The Girl Scout Council of Tropical Florida, Inc. serves all girls, ages 5-17, or K-12, in Miami-Dade and Monroe Counties. We also serve adult members over 18 who accept the Girl Scout Promise and Law.
Our Council History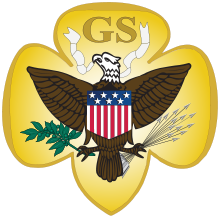 On June 14, 1923, the first Girl Scout Troop in Miami-Dade County known as Alligator Troop 1 was founded in Coconut Grove by Mildred Emerson, A. E. Ozanne and Lillian B. Justinson.
In May of 1924, Troop 1 in Lemon City and Pine Cone Troop 1 in Miami organized. By December 26, 1926, Troop 1 in Miami Beach and Troop 2 in Miami were fully functioning. In 1929, Troop 1 in Opa-Locka, Troop 2 in Miami Beach and the Little River Troop brought the total number in Miami-Dade County to eight troops.
The demand for Girl Scouting in Miami-Dade County continued to grow, and it was realized that a central organization had to be formed in order to hold together the Girl Scout Movement. Influential people were consulted which resulted in the Girl Scout Council of Dade County being granted a charter from Girl Scouts of the USA (GSUSA) in 1929. Judge Edith M. Atkinson, honorary Lifetime Member of Girl Scouts, was the initial founder of the council. Katherine Park, former Director of the Juliette Gordon Low Birthplace in Savannah, GA, was the first regional staff member who worked with Judge Atkinson to organize the council.
The first annual Girl Scout Cookie Sale was held in 1934 with the proceeds used to operate summer programs, including day camps, with reserves going into a camp building fund. In 1935, the girls sold more than 48,000 cookies to earn money to send 30 girls to camp in Jacksonville for two weeks. In 1936, the first large-scale Summer Day Camp Program was inaugurated.
In 1945 the site for Camp Mahachee was purchased, and on June 3rd it was dedicated as the only tropical Girl Scout Camp and certified by GSUSA as the first Lou Henry Hoover Memorial Sanctuary and Forest in the USA.
On August 1, 1963 the Girl Scout Council of Dade County merged with the Florida Keys Girl Scout Council, Inc. to become the Girl Scout Council of Tropical Florida, Inc., under the leadership of Audrey Finkelstein, President of the Council.
Now the Girl Scout Council of Tropical Florida, Inc. is a diverse and vibrant member of the community, serving over 20,000 girls and adult volunteers. Together, our girls are working to make a lasting impact on our community and environment, while developing into strong, socially conscious leaders, already making our world a better place.